Creative facilitation for onboarding new employees
Engagement blocks:
- inclusion from the river
- live music
- physical exercise;

Tasks to be solved:
- Create a bright event that launches the program.
- Motivate and motivate participants to learn.
- End the program with an unusual event in a warm atmosphere.
- Help the participants to comprehend the changes that have occurred to them during training, to inspire them to further work in the company.

Duration: 2 online events 60 minutes each
Number of participants: 150 new employees;
Technical support: zoom from personal devices, YouTube broadcast. Participants: PC or phone, with a preinstalled program or the ability to go to YouTube;



Olga Sanachina, director of business performances, partner of VOZDUKH Center, talks about the case.
An order has come to us - to do everything next week, using the developments that we have.
Yes, we have them. However, we cannot ignore what the client needs to solve the problems, so we still need to find special ingredients.

Summer Camp style event. This means that this topic cannot be ignored. We made the mood of all the participants by diving into the river rafting.
Where the alloy has several meanings - metal alloy, as a metaphor for the team's alloy, and of course, the direct meaning.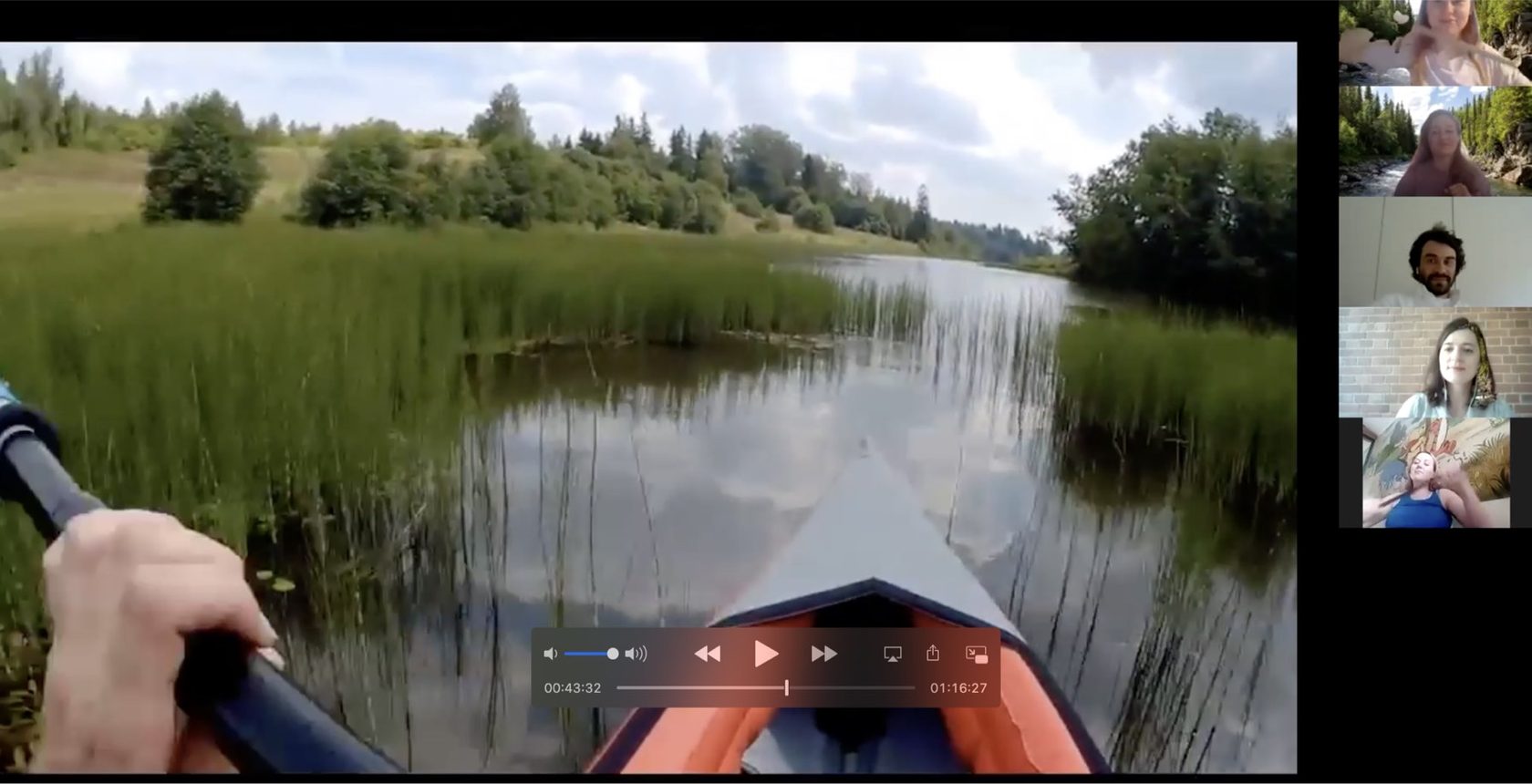 Traditionally, we asked the participants to prepare. They were from about 15 cities in Russia. Therefore, at the stage of acquaintance, we saw the cities from an unexpected side.
For the rafting, everyone had to prepare "oars", boiled eggs and vegetables for a picnic, well, and dress like a hiker. :)

The key is that thanks to the immersion in the gameplay, all the participants, smiling from ear to ear, after talking at a picnic, at the end of the row "rowed" with big sticks, hands and "floated" with acceleration along the river. It was so much fun that the energy lasted for the whole day!

At first glance, what we have done seems simple and easy. However, in order to involve everyone, relax, raise and keep the energy in the zoom, good preparation is required - technical, script, musical, visual, preparation of a working team, high-quality information of participants.
Then there is the understanding that behind the cool laugh at the end, there is actually a great job!

Celebrating completion and success is important too! Therefore, we again picked up the participants on the way out of the weekly training at the Summer Camp and, of course, it was impossible to do without the final bonfire.
The sincerity of the atmosphere, songs by the fire, making wishes, comprehending the results of learning, immersion in childhood and filling with energy until the future.



This was created thanks to the new event canvas.
As soon as we finished, it became clear that it was time to prepare new events. Because the number of zoom meetings and events is already off the charts, and I really want at least some of them to bring people closer to each other and the feeling of fullness of life.